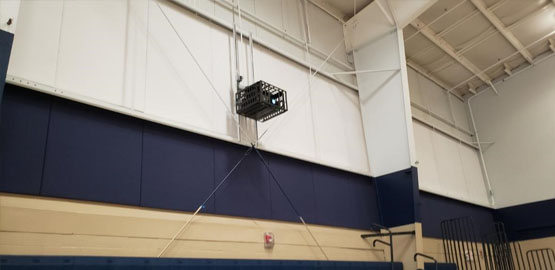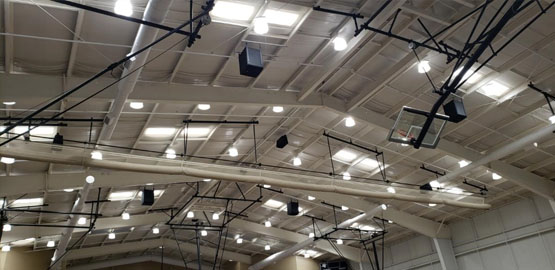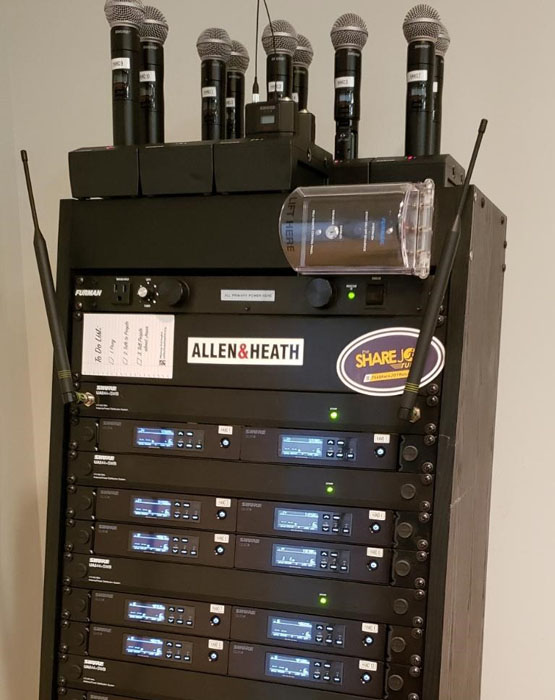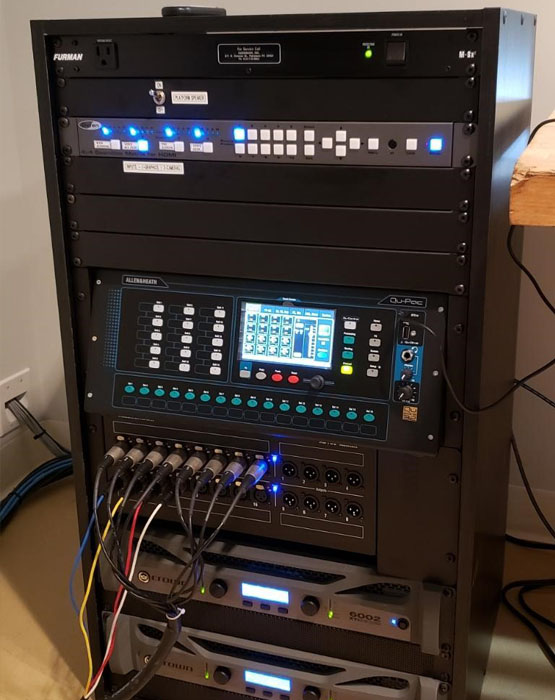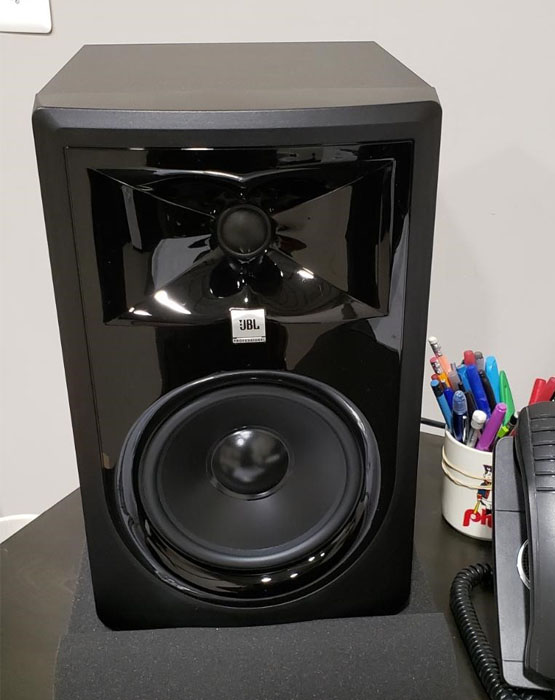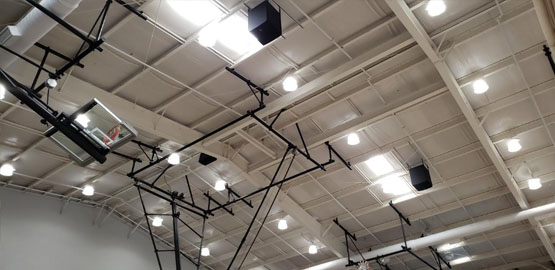 The first step in a major renovation for Valley Forge Baptist Temple in Collegeville, PA was the retro-fitting of their gymnasium into a worship center.
For the audio portion, an Allen & Heath QUPAC mixer was installed, along with Crown XTI amplifiers and JBL AE series speakers arranged in a distributed fashion.  We also created a remote station for mixing the broadcast feed via iPad control along with JBL studio monitors.  We incorporated a portable rack with 14 Shure QLXD wireless systems.  A Middle Atlantic BRK20 black laminate rack was used to house the equipment.
For the video aspect, we reused their existing Panasonic projectors and changed the lens to the long-throw version.  We installed Chief cages for their protection.  For the screens, 16' wide DaLite Cosmopolitans were installed along with RF remote controls.  To complete the video system, a Gefen EXRHDSL444 switcher was supplied to manage the inputs and outputs.
As this is a gymnasium, a portable stage from Staging Dimensions was installed.  Finally, pipes and drapes were supplied by Georgia Stage.
Renovating the gymnasium has allowed Valley Forge Baptist Temple to move their services in there, allowing the renovation of their sanctuary to begin.  Watch for those photos coming in the months ahead.
Valley Forge Baptist Temple
Attn: Matt Turner
616 South Trappe Road
Collegeville, PA 19426