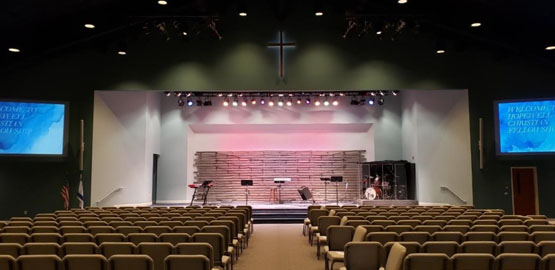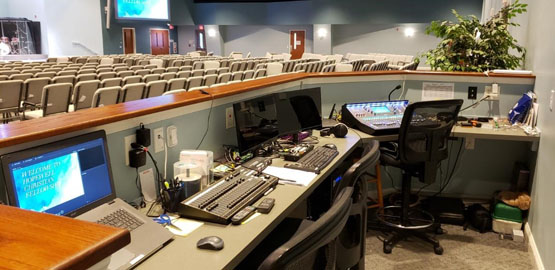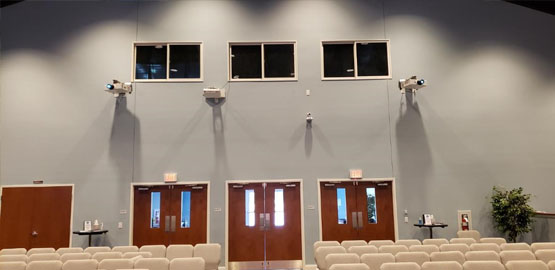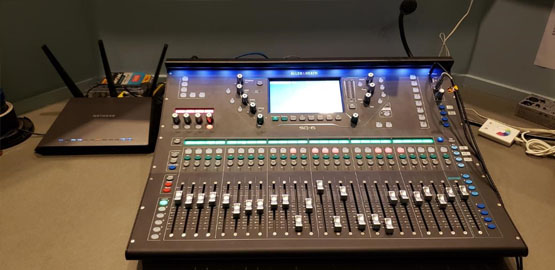 Hopewell Christian Fellowship in Telford, PA recently upgraded certain aspects of their audio and video systems.  Their current equipment was antiquated, keeping them from being able to reach their parishioners in the best way possible.
An Allen & Heath SQ6 digital mixing console with ME-1 personal monitor stations were installed.  This removed the need for bulky monitors on the stage and increased the quality level of monitoring for the worship team.
A Vaddio Roboshot 30 One Link HD wall-mounted PTZ (pan, tilt, zoom) camera replaced their aging security grade camera.  A streaming capture device, along with a Kramer VP461 switcher were added, allowing the video feed to be sent to their social hall as well as to their youtube and facebook pages.
This is a small church, but with these upgrades, they are able to reach thousands.
Hopewell Christian Fellowship
Attn: Joanne Hendricks
601 Hunsicker Rd.
Telford, PA 18969